The Port – CrossFit
Warm-up
Warm-up (No Measure)
2:00 Foam Roll Lats, Glutes, Hamstrings.
TABATA Evolving Warm-Up:
:20 work/:10 transition, alternating movements each round for 3 rounds each.
Air Squats – Jump Squats – Goblet Squats

Bar Hang – Scap Pull-Ups – Kip Swings
1:00e Couch Stretch

1:00e Pigeon

1:00 Front Rack/Lat Stretch At Rack
Strength
Front Squat (9-7-5)
9-7-5

Front Squat*
*Building to a Heavy set of 5.
In between your sets of Front Squats, complete 3 Sets of ME Strict Pull-Ups.
Burn Strength
Burn: Metcon (Weight)
4 Sets:

1:00 Goblet Wall-Sit

Right into 10 Goblet Squats

+

:10e Side Plank Banded Rows
Workout
Metcon (Time)
For Time:

9-7-5-15-12-9

Front Squat (155/105)|(105/75)

Pull-Ups
Burn WOD
Burn: Metcon (Time)
9 – 7 – 5 – 15 – 12 – 9

DB Front Squats

Ball Slams or Up-Downs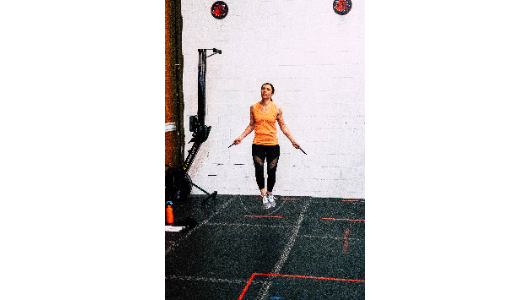 Marisa