The Port
Warm-up
3 Rounds:
:30 Jump Rope
8 Goblet Squats
10 Glute Bridges
10t Plank Marches
+ Port Squat Mobility Series
Strength
Back Squat (EMOM X 10: 3 Back Squats at 65%)
Burn Strength
Every 2:00 X 5 Rounds:
8e Goblet Reverse Lunges
8 Foam Roller Body Saws
Workout
For Time:
30-30-20-20-10-10
Russian KB Swings (53/35)(35/26)
Sit-Ups
*30 Unbroken Double Unders after each set.
Accessory work
On a 5:00 Running Clock:
Accumulate as much time in a plank hold as possible. Every time you break, complete 10 push-ups before returning back to plank.
*Score is the number of push-ups.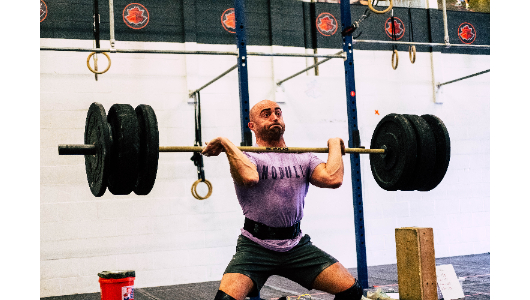 Chad