Announcements
The Port Golf Tournament
Friday, September 17th at Pease
Interested? Email Sophie for more info.
The Port – CrossFit
Warm-up
Warm-up (No Measure)
Overhead Mobility Test

+ 2 Rounds:

200m Run

5 Inchworm Push-Ups W/ a Pause at Up and Down Dog

10 Scap Push-Ups
+ OH Mobility Drills and Re-Test
Strength
Seated DB Strict Press (Find a 6RM)
In 5 Working Sets.
Workout
Metcon (Time)
5 Rounds For Time:

12 Push Press (115/75)(95/65)

20 Sit-Ups

400m Run
Optional Cool Down
Warm-up (No Measure)
For Recovery:

3:00-5:00 Easy Bike
*Nasal Breathing Only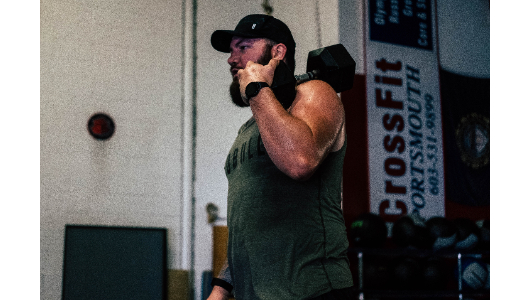 Sean