Announcements
Join us today at 10am for the 9/11 Tribute WOD – "343"
VOTE for The Port Best Fitness Center on the Seacoast!
You can vote every day!
The Port
Warm-up
3 Rounds:
200m Run
10 Air Squats – Goblet Squats
10 KBS
10 Step Ups – Box Jumps
+ Hip and Hamstring Mobility Series
Strength
Back Squat (10-8-6 Tempo)
Set of 10 @ 31X1
Set of 8 @ 21X1
Set of 6 @ 11X1
Build from Light-Moderate to Moderate-Heavy.
Workout
For Time Under a 20 min CAP:
800m Run
40 Box Jumps (24/20)*
40 Russian KBS (70/53)(53/35)
600m Run
30 Box Jumps
30 Russian KBS
400m Run
20 Box Jumps
20 Russian KBS
200m Run
10 Box Jumps
10 Russian KBS
*Must step down today. No rebounding.
9/11 Tribute WOD "343"
343 Burpees
Join your Port community today at 10am for the 9/11 Tribute WOD – "343.
"343" is a Hero WOD dedicated to honoring the 343 FDNY firefighters who lost their lives on 9/11/2001 in the terrorist attacks on New York City. To honor their sacrifice, we will do 1 burpee for every fallen firefighter. For each burpee, we remember the sacrifice and how many lives they saved in the process.
This can be done solo, with a partner, or with a team.
If you're ready to take on this challenge make sure you register for Open Gym at 10am and we will tackle this workout together!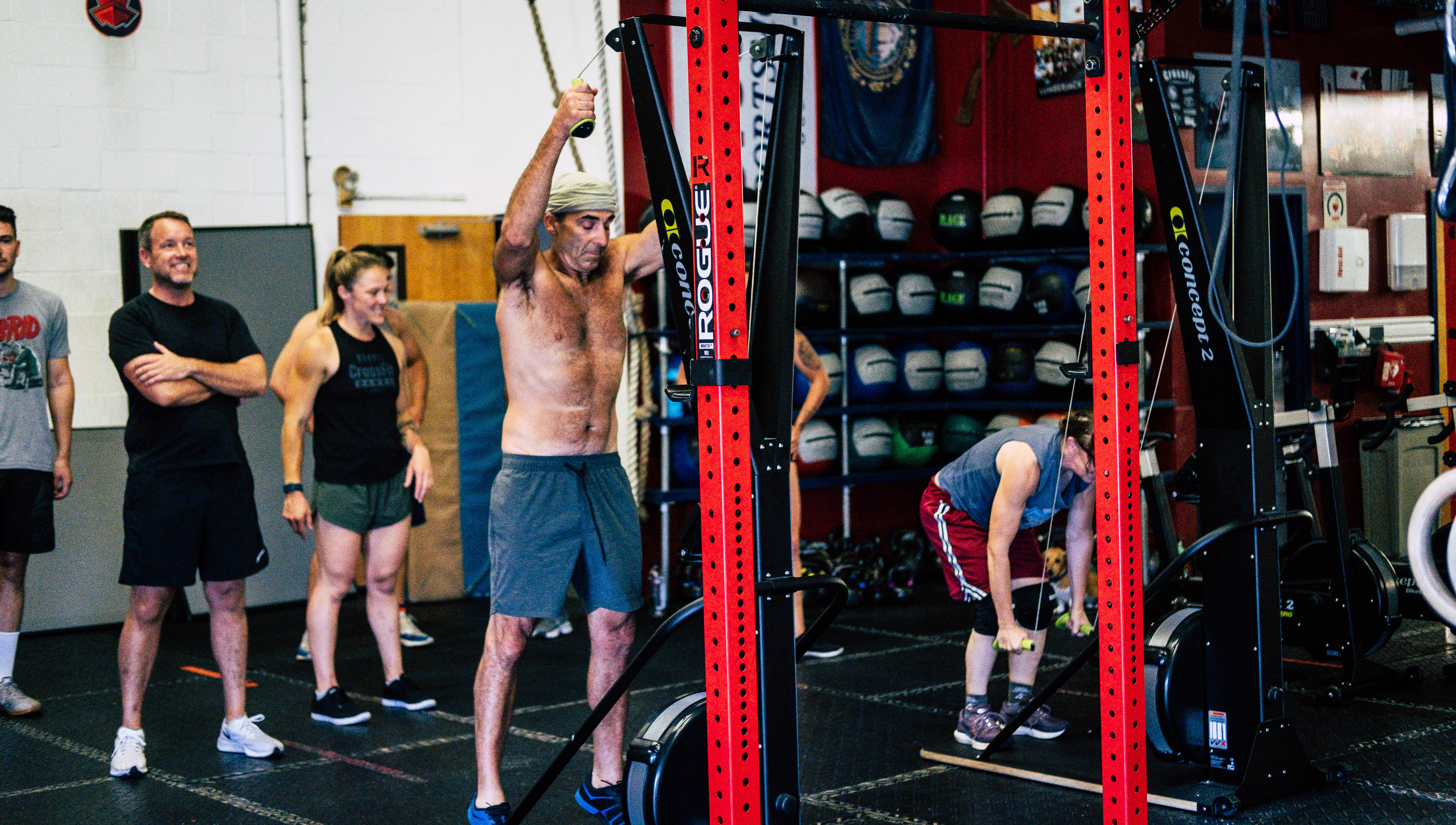 Anthony