Port Members,
One of our very own coaches, Kristi Lunny, heads out to Madison, Wisconsin this weekend to compete in the 50-54 Age Group at the CrossFit Games. This is the highest level of competition for CrossFitters, and Kristi will be competing Tuesday- Thursday of next week. Many of you know Kristi from taking her 8am PortSweat Class or if you are lucky enough to attend the noon classes on Mondays and Tuesdays. Kristi is known around here for the passion she brings to her coaching, the crazy mobility and warm-ups she makes us do, and if you've ever seen her workout, her engine and ability to just, go. And go. And go.
Kristi is humble and modest about her accomplishments, efforts, and abilities, so I wanted to take a moment to brag on her behalf. This past year especially, Kristi has dedicated an incredible amount of time to her weaknesses, and often this work was done alone, at home, in her garage. She is one of few athletes of her caliber and level who doesn't have a coach, training partners, someone who programs for her, does PT, etc. She does it all herself. So, Kristi began a weightlifting and a gymnastics cycle, and built-in extra time to her already active and busy days to get better at some of the things that were holding her back. I want to note here and be clear about what I mean when I say she dedicated herself to closing those gaps. She hasn't missed a single session over the past 3-4 months, not on vacation, not through the Open or Quarterfinals, not due to heat, nothing. She's the kind of person who when she decides something, there's nothing that will get in the way.
Kristi, it is a privilege to coach with you and try to keep up with you in workouts every once in a while. Thank you for being a role model of hard work, for being someone who never, ever, stops learning or trying to improve yourself inside and outside of the gym, and for everything you bring to The Port. You make us all better, and we are lucky to be surrounded by someone like you. We are already more than proud of you, so more than anything we hope you have a blast out there on the competition floor in Madison. We will be watching from home, sitting in the bottom of a squat, just for you!
The Port
Warm-up
1:00 Bike Easy
:30 Bike Moderate
:30 Bike Easy
:30 Bike Hard
+ Couch Stretch, Pigeon, Figure 4 Internal and External Rotations
Workout
Echo Bike Intervals
A.
6 Rounds:
2:00 on / 2:00 off
Rest as needed.
B.
1 Round:
:40 ME Bike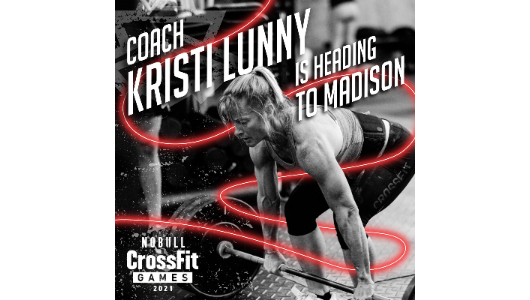 GOOD LUCK AT THE GAMES , COACH KRISTI!