Announcements
Sign Up for our first annual Port Golf Tournament!
https://forms.gle/GZvKHh9bC4SyWikM6
The Port – CrossFit
Warm-up
Warm-up (No Measure)
AMRAP 6:

250/200m Row

30 SU or DU

20t Step-Ups
+ Runners Lunge, Couch Stretch, Bretzel
Workout
Metcon (AMRAP – Reps)
AMRAP 14:

40 Double Unders

10 Single DB Suitcase Hold Step-Ups (50/35)

20 Sit-Ups
While 1 person works, the other accumulates calories on the rower.
Score is total reps + cals.
Finisher
Metcon (No Measure)
3-5 Rounds:

15 Banded Scap Squeezes

10e Bicep Curls*

1:00 Weighted Elevated Plank Hold
*Curl 1 arm at a time. The non-working arm is still holding onto a DB.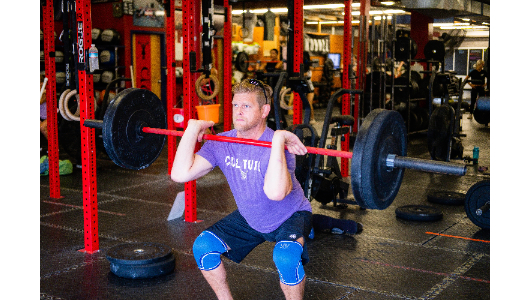 Coach Tom