The Port
Warm-up
AMRAP 5:
6 Ring Rows
6 Push-Up to Down Dog
6 Jump Squats
+ 2 Rounds w/ a barbell or PVC:
5 Strict Press
5 Dip and Drives
5 Push Press
Strength
A1: Push Press (5 X 5; Across)
A2: Farmer's Carry (5 X 100m )
Burn Strength
4 Sets:
10 Bent Over Rows*
10 DB Floor Press
Rest 1:00 Between Rounds
*Athlete's choice if they want to use two dumbbells or the barbell today.
B: Farmer's Carry (Accumulate 300m)
Everytime you put the weight down, complete 10 jump squats.
Workout
Cindy
20-Minute AMRAP of:
5 Pull-ups
10 Push-ups
15 Squats
Burn WOD
EMOM X 20:
:45 Kettlebell Swings
:45 Push-Ups
:45 Goblet Squats
:45 Hanging L Leg Raises
1:00 Rest
*Score is Reps Each Round (4 Rounds).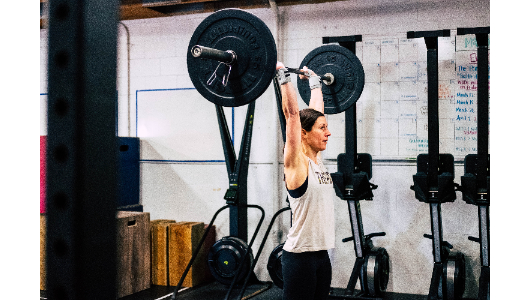 Sue