Announcements
NEW CLASS TIMES!
6:30pm on Thursdays
2:30pm Open Gym on Thursday and Fridays
Check out our Murph Prep Challenge!
The Port
Warm-up
5 Rounds of Rowling (individual):
R1: Air Squats
R2: Push-Ups
R3: Ring Rows
R4: Sit-Ups
R5: Burpees X 2
+ 3 Rounds:
10 Glute Bridges
5 Tempo Push-Ups
10 Sumo Deadlifts
Workout
"No Whiteboard Wednesday!"
For Quality:
AMRAP 6:
10 Floor Press (50/35)(40/25)
8 V-Ups
6 Sumo Deadlifts*
Rest 2:00 X 3 Rounds.
*Weight is athlete's choice today, but something that feels "heavy" for an unbroken set of 6 reps. Start where you left off each AMRAP.
Finisher
With any extra time in class, choose an "Accessory Work" Option from the front Whiteboard, or get started on your Murph Prep Training!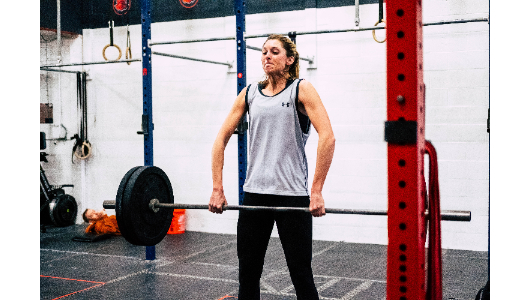 Kat