The Port
Warm-up
2:00 in Z1
+ PVC Mobility
+ Evolving Snatch Warm-up with a PVC or empty barbell with an emphasis on the high hang position today:
5 Snatch Grip DL
5 Hang Muscle Snatch
5 Behind the Neck Strict Press
5 OHS
5 Power Snatch with a pause at the knee, the hip, and the catch.
5 High Hang Power Snatch
5 High Hang Squat Snatch
5 OHS
:20 OHS Hold
Strength
Hang Snatch (Building)
EMOM X 5:
1 High Hang Squat Snatch +
1 Hang Squat Snatch
EMOM X 5:
1 Hang Squat Snatch
Burn Strength
4 sets:
8 slow, controlled KB RDL's
16t alt. Seated DB Lateral Raises
:30 HS Hold or 1:00 Plank Hold
*In between each round, perform 3 wall-squats
Workout
For Time Under a 10min CAP:
30 Power Snatches (135/95)(95/65)*
*Every minute on the minute, including 0:00, perform 5 Front Squats.
When you finish, everyone hop on their bike for a recovery ride until the 15 minute mark.
Burn WOD
5 Rounds for Time:
Row 200/150m
10 KBS
10 Goblet Squats
Row 200/150m
Rest 1:00 between rounds.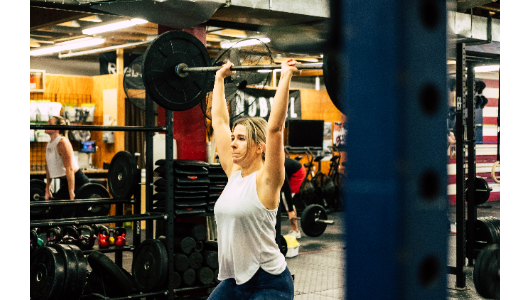 Nicole