The Port
Warm-up
30/24 Cal Bike
+ 2 Rounds:
10 Floor Scrapers
5 Inchworm Push-Ups
5e Spiderman Rotations
10 Iron Crosses
+ PVC or Barbell Warm-Up for the Strength
Strength
3 Position Power Clean (Build to a Heavy Set for the day)
Work from the top down; high hang, hang, floor.
Burn Strength
Every 2:00 X 6 Rounds:
12 Heavy Russian KBS
6 Seated Box Jumps
No rest between movements.
Workout
AMRAP 15:
80/62 Cal Bike Buy-In
AMRAP Remaining Time:
8 Hang Power Cleans (155/105)
8 Shoulder to OH
Burn WOD
AMRAP 15:
30/24 Cal Bike
3 Rounds:
6 DB Hang Power Cleans
6 DB Shoulder to OH
*Once you finish your first set of Bike Cals and then the 3 rounds, start back at the top.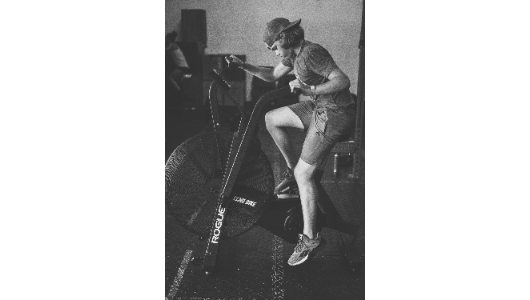 Fish