Announcements
We are OPEN tomorrow for our NORMAL Monday schedule.
Nominate The Port – CrossFit Portsmouth for the Best Fitness Center on the Seacoast!
https://seacoastonline.gannettcontests.com/2021-Best-of-the-Seacoast/
Looking for a new Wodify picture?
Check out our new shared photo drive!
https://drive.google.com/drive/folders/1uXB3QG85jCF5cLyr9evJ-aJXHKBg1AW8?usp=sharing
This will be updated weekly with new photos!
The Port
Warm-up
2:00 Bike, increasing intensity every :20
+ Banded Shoulder and Lat Mobility and Stretches
+ 3 Rounds:
10 Scap Pull-Ups
5 Ring Rows
10t Jumping Lunges
Strength
4 Sets
:10 Bar or Ring Hang
5 Strict Pull-Ups
:10 Chin Over Bar or Ring Hold
Rest as needed between.
Burn Strength
A1: Ring Rows (Tempo Ring Rows @ 33X3)
A2: Landmine Rotations (5 X 10t)
Workout
12 Min Bike (For Calories):
E2MOM:
3 Ring Muscle-Ups*
*MU at Min 2, 4, 6, 8, 10.
Additional Options:
Low Ring Muscle-Ups
Bar Muscle-Ups
Burpee Jumping Pull-Ups
Burn WOD
AMRAP 12:
15/12 Cal Bike
8 Jumping Pull-Ups
8 Burpees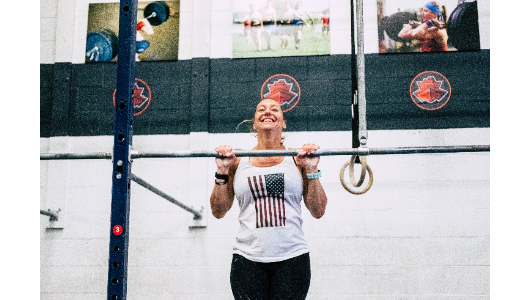 Meg