Announcements
VOTE for The Port Best Fitness Center on the Seacoast!
The Port
Warm-up
Monster Band Glute Activation
+ 2-3 Rounds:
5 Scap Pull-Ups
5 Kip Swings
5 Ring Rows
10 Barbell or DB Deadlifts
Strength
Deadlift (1 X 3)
Find a Moderate – Heavy Set of 3 Deadlifts For the Day. No Bouncing!
Burn Strength
A1: DB RDL (4×10)
With two dumbbells, palms facing the shins. With a slight bend at the knee, push the hips back and hinge forward just far enough until you find tension in your hamstrings, then squeeze your glutes and hamstrings to stand back up. Maintain a flat back and braced core throughout. Nice and slow down, controlled on the way back up.
A2: Glute bridges (4 Sets)
10 Monster Band Glute Bridges + :20 Hold
Workout
GET A GRIP
For Time:
6-9-12-15
Deadlift (315/225)(225/155)
15-12-9-6
Bar Muscle-Up
Burn WOD
For Time:
6 – 9 – 12 – 15 – 18
DB Sumo DL
DB Bent Over Rows
C2 Bike Cals (Damper above 6)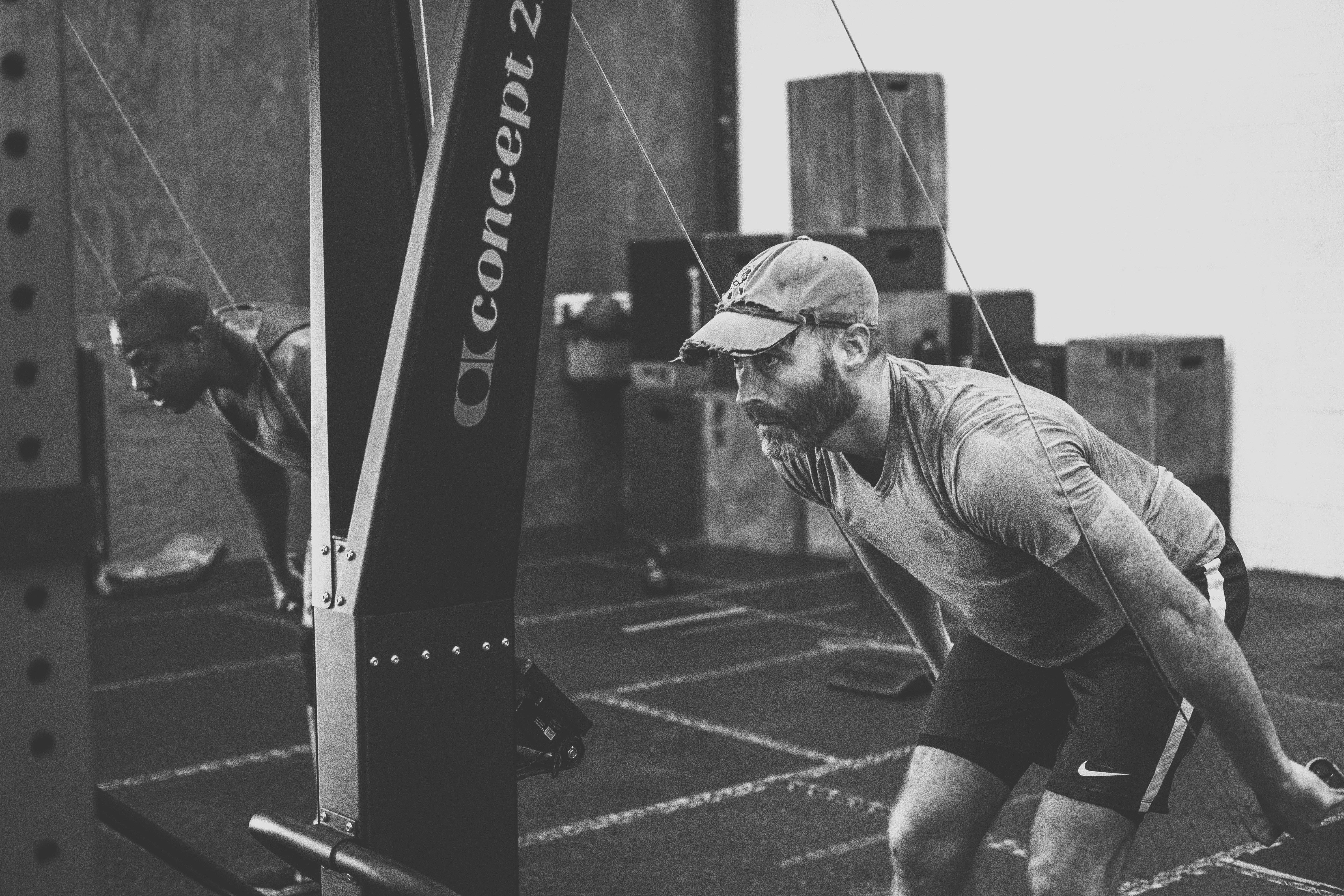 JP and Alleem